Should your business be automated?
Within robots, which is a brand product-portfolio at Eltech Solutions, EPSON we offer a wide range of Scara robots. With over 300 different variants, Eltech can offer the most optimal solution. EPSON's robots have own programmable software RC + and built-in 3D simulator. Also there is an option for vision, conveyor tracking and part feeder. Since all the software is running on a common platform, it makes the programming simple and quick.
Contact Eltech for more information and ask for a demo version of the software.
SCARA robots
Eltech Solutions offer Epson's wide selection of more than 300 different Scara robots. So there are reason to believe, that we can help you select exactly the right robot, for your application, in terms of speed, precision and payload. Originally invented by Epson, the Scara robot is the market leader, and the marketshare for Epson, of all Scara robots sold in Europe is above 42%. The Scara robots from Epson, comes in many variants, depending on parameters as speed and precision. Several of them are also approved for cleanroom applications.
The G series is the market leader with excellent features and performance, and the top model in terms of speed and precision.
The LS series is fast compact robots. Ideal robots providing maximum value where you get maximum value, without compromising performance.
The T-series is an relative low-cost "all in one" robot, that comes with built-in controller, complete with software, ready to use.. Deliverytime for the T-series is 3-4 weeks from orderdate.
6-axis robots
Epson has a wide range of 6-axis precision robots. They are all designed according to the slim-line principle, which is both elegant and space saving. In fact, the N-Series, with its unique "folding arm" principle, reduces required workspace area by up to 40% versus standard 6-axis robots. This means that it is extremely suitable for production cells and other applications where space is an issue.
One of the latest robots from Epson is the 6-axis VT6L, which is a complete robot with built-in controller and software, ready for use, at a very attractive price. This robot is on stock and can be delivered typically in 3-4 weeks.
Vision
Epson have own vision system for controlling and/or detecting subjects. Can be used for applications like quality control, or for picking up parts, f. ex. on conveyors. The vision system is programmed with the same software, RC +, and are the same software platform as for the robots., : This gives a large number of benefits as the data communication is internally in the controller, and the programming is simplified.
Parts feeder
IntelliFlex parts-feeding solution from Epson, accommodate a wide variety of parts, such as bulk. The benefit is among others that the system is fully integrated into Epson robots, and works with the same software platform RC +. The configuration is fast and simple, so the parts can be quickly changed over.The software has auto-teach feature, for learning new topics.
Force sensor
If you need to detect exactly how much force you apply to a robot, Epson have the solution with the Force sensor. The sensor can be mounted directly on the robot, and measure the force and adjust motion with amazing precision, down to 0,1 N! It's fully integrated into the Epson RC + software platform
Robot Management System
With this system you can connect all your Epson robots on the same system and network. This gives you the opportunity to browse, monitor and back up the robots. The system will notify, if any failures and inform when time to service, from central location.
Want to know more about what products we can deliver within Automation?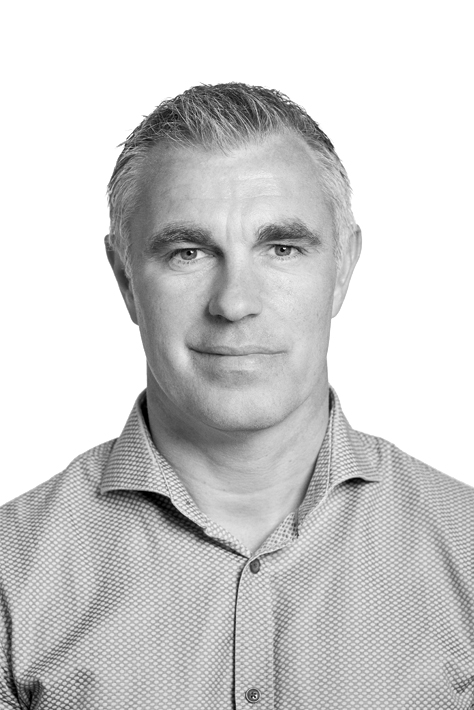 Need more information?
Contact
our specialist in the field:

Henrik Heinemann
mail: henrik@eltechsolutions.dk
Mobil: 22 60 57 24