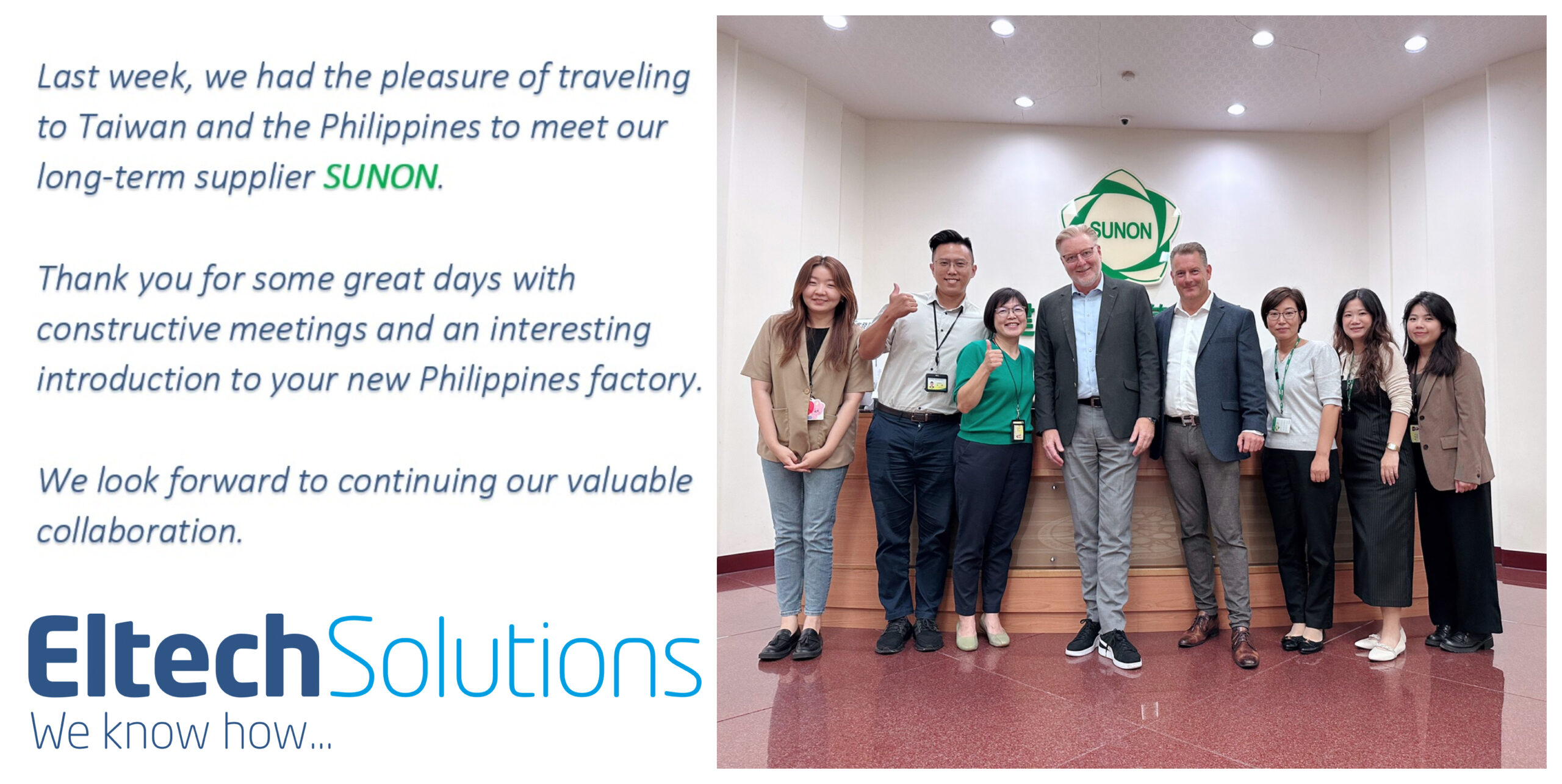 Supplier visit at Sunon – Thanks for now
Last week, we had the pleasure of traveling to Taiwan and the Philippines to meet our long-term supplier SUNON.
Thank you for some great days with constructive meetings and an interesting introduction to your new philippines factory.

We look forward to continuing our valuable collaboration.