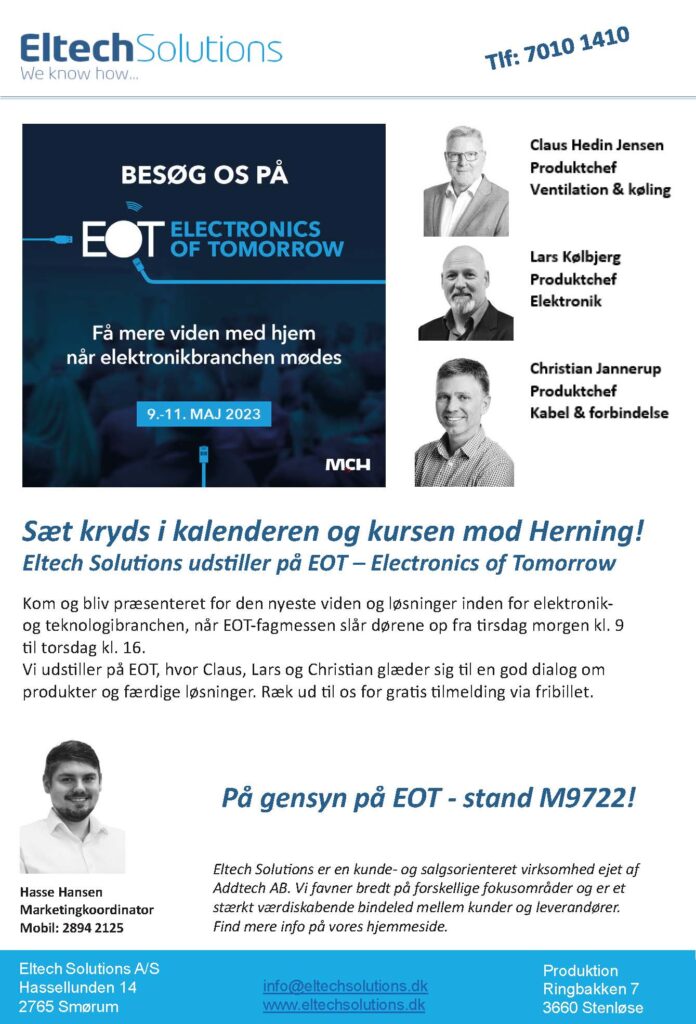 We are featured in this month's edition of Aktuel Elektronik
With their 5th edition 2023 of the trade magazine, Aktuel Elektronik is particularly focused on EOT – Electronics of Tomorrow.
As an exhibitor at this year's fair, we are represented in this "fair edition" with an advertisement.
In addition to the content of the edition of EOT, you will also find numerous news and information about electronics production, design and development, embedded, IoT, automation and robots as well as test & measurement.
Read the entire publication digitally here:

Aktuel Elektronik Nr. 5 – Maj 2023
Find more info about our participation here:
Eltech Solutions A/S – EOT
EOT – Electronics of Tomorrow website:
https://www.eot.dk/
Hope to see you there! 🔩👋